Adding a third GSD to our household. Puppy, young adult, or neither?
by Denice
(CT)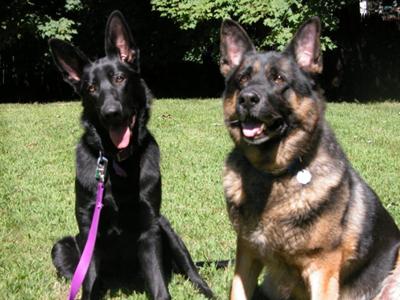 We have a 3 year old female GSD and a 12 year old male GSD. Our female is the dominant dog but well trained (she has CGC and TDI certifications).
We are thinking of adding a third dog (male) to provide an energetic companion for the 3 yr old as well as a "transition" for her for when the older one passes.
We have received conflicting advice from trainers we know. One says we should wait until the older dog passes before getting a new dog. A new addition will be too stressful for the older dog. The other says that we should get a puppy instead of a young adult because the older dog will feel displaced (pack order) by the young adult more so than by a puppy.
Our past experience was 3 yrs ago when we added a puppy to our pack when our male was 9 yrs old and our other GSD (may she rest in peace)was turning 14. We didn't seem to have any issues at that time. This time we have asked for advice and have become confused about what to do next.
Any suggestions from other GSD "parents" would be greatly appreciated.