My 9 yr old son is allergic to my German Shepherd
by Paulette Johnston
(Coldwater, MS)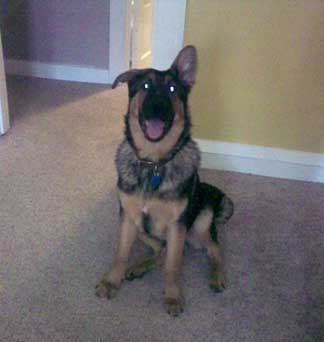 Our German Shepherd pup, Princess, is 5 months and now my son had an asthma attack and I had to take him to the emergency room. I was told that he might be allergic to our new pup.
It is my understanding that it is the dander from the pup that might be causing him to have a reaction to the pup. Is there anything I can wash or put on the pup to prevent this?
We keep Princess on the tile floor area of our home now and make sure my sons washes his hands often.
Please advise
Join in and write your own page! It's easy to do. How? Simply click here to return to GSD Questions Form.
Sign up for promotions, news, discounts, and the chance to win prizes for you and your German Shepherd