Why does my GSD itch so much?
by kristie carroll
(clarkston michigan u.s.)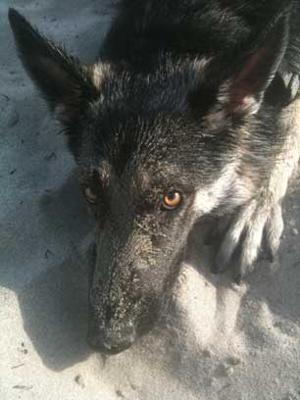 my GSD itches and bites at herself all the time - we have tried washing her she has has fleas
and we used frontline plus but still shes itching like crazyyyy!!! what shoud i do to help her from being miserable
Total German Shepherd
:
So sorry to hear about your
itchy German shepherd
. There are loads of reasons for your German Shepherd being so itchy - and it's really pretty common in the breed unfortunately. But knowing that doesn't help your GSD feel any better does it?
Anyway, maybe your dog has allergies of some sort, mites, or even fleas. I have written an article in the site already that you may want to read that addresses all the issues that might make you have an
itchy German shepherd
. And it also offers a few suggestions on things you may try to help relieve the problem.
Ultimately, if you don't find help for your GSD on your own I would certainly encourage you to get your GSD to the vet asap to find out what is at the root of the problem and to get it treated. Left untreated your dog can possibly pick up all sorts of infections too through the tears in his skin from all the scratching.