German Shepherd stretching his back legs
by Robert
(New York)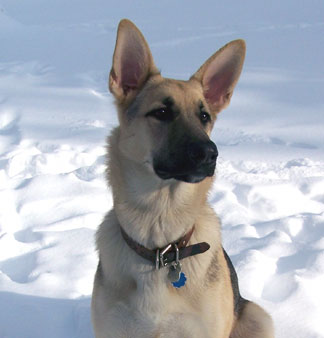 Hi, I have a beautiful, male, 8 month old.
He runs, jumps and plays all the time.
I notice that very often, when he gets up from a laying down position, he stretches his back legs all the way back. Sometimes he will do this more than once when he is first getting up after laying down.
Is this anything to be concerned about.
Thanks