My GSD has aggression towards other dog member
by kris
(ontario)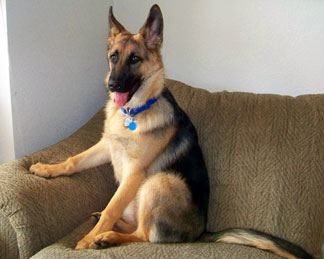 I have a dalmatian 15 yrs old. got a 7 month old german shepherd and wants to be the alpha of the too..
she has bite the neck and shakes the dalmatian.. i do try to be the alpha over her... what can i do to keep her from doing this...
98 times out of 100 they get along but once in awhile she will try... the dalmatian does snap kinda but is too old to show shes alpha..
i have always had 2 dogs with no problem.. the dalmatian is very old and sleeps most of the time.. cannot show alpha cannot get on bed, down stairs, etc. she would harm no one ever.I have kept them apart..
dalmatian likes being in her cage and the german shepherd never has had one...
i want them to get along the german shepherd trys to race to the door and if the dalmatian comes in or out she then grabs her. I grab her snout pull on the top and the bottom jaws to break up the grip then calm her down..
then they fine till it happens again.. i am determined.. one thing i do notice she adores me and clearly wants to be with only me when in the house..