German Shepherd scared of people
by Kathy
(Wisconsin)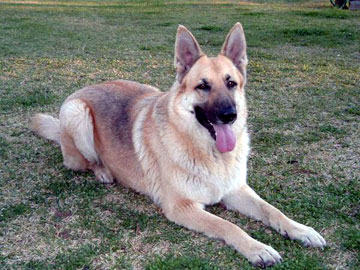 Here is another great question we recently got in from Kathy in Wisconsin about her German Shepherds behavior. So, here is her question - what do you all think?

======

My 2-year old female german shepard is terrified of people.

Great with children & extended family members.


We're afraid she will bite out of fear,what can we do?