Buying a German Shepherd Puppy?
by Mike
(Nyack, New York USA)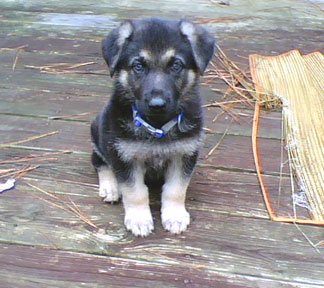 Hi, I am a 45 year old father of 9 year old twins. I have owned 2 German Shepherds in the past. My first when I was 9 years old the second my wife and I bought when we were engaged. Both dogs lived a long fruitful life.
Now my children who remember our second dog are ready and willing to have a Shepherd of their own. My concern is since my wife and I both work we realize it is unfair to expect a puppy to be home alone for 6 hours a day.
Thinking of a way to work around this I have come up with the idea of purchasing a 3-4 month old that is house trained. Since our schedules are lighter in the summer and the children are home with a relative I thought this would be a good alternative.
Can you reply with some expert advise on this and perhaps a breeder who would fit my application?
Thank You, Mike