what to expect of German Shepherd at 6 weeks
by melissa
(nc)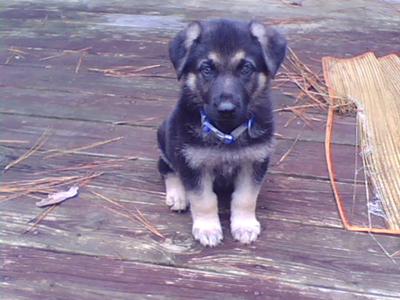 we just got a 6 wk old gsd. he is very laid back and not very active. we practically have to carry him out the door and he just wants to sit or lay down.. is this normal?
he will chase after my daughter a little if she motivates him but he does not move very quickly and does not seem to be as active as i thought a puppy would be.

also we are sleeping him in a crate at night and the first night he did not sleep very well..he was crying and barking every 30 minutes or so..
will this subside and do i need to continue to take him outside in the night every hour when we are sleeping?