11 week old german shepard male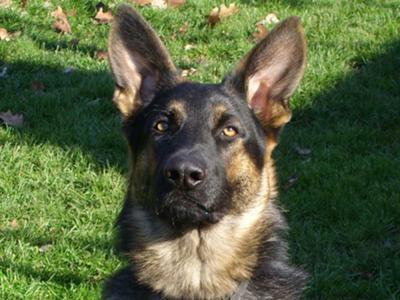 I was wondering if there is someway to stop him from trying to challenge me. If i say no he will bark and snap at me.
with every other dog I have had this has never happened. Anything i can do?
Total German Shepherd
: Your boy needs some
training
. And I would suggest you get him into some dog training classes ASAP to be able to show him who is the boss.
And if you don't do it now just imagine how bad he can be once he gets to be full grown. And you don't want to get in that situation - believe me!
So get him in a dog training class (and you too) ASAP!
And if not in a "real" dog training class you need to at least do some
German Shepherd training
on your own - either from a course watched on TV or bought from over the internet (and below is a dog training course that I do recommend you check out - click on the banner to learn more even though it says potty training - he does it all).
One last thing, if your boy hasn't been
neutered
yet I highly recommend that too - ask your vet about neutering options and advantages to having a
neutered
dog. Good luck!