My GSD has a cyst on her side. What should I do?
by Linda Sisto
(Altoona, PA)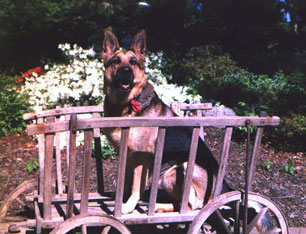 My GSD has a cyst on her left side. Recently I noticed that it felt harder. I had a golden retreiver that had 3 cysts and I had them removed and she died 3 months later.
I am afraid to do have it removed for that reason. It does not cause her pain, nor does it slow her down. What do you think?