German Shepherd puppy has "happy peeing"
by pat
(lincoln,nebr. USA)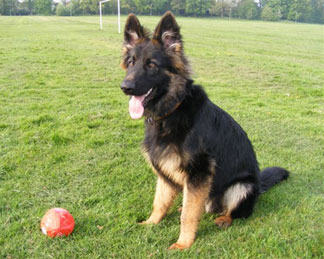 my daughters GSD was able to house break very easily but continues to "happy pee" whenever he greats someone he likes.

he does this indoors and out and has recently started to do this in large volumes. he is 5 mo. old. how do we fix this?