I was sold a Puppy german shepherd
by michael
(indiana)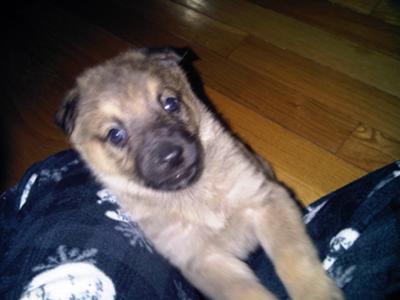 When I got my puppy she was just 5 weeks old. How old does she have to be before she can have some soft food?
She is eating puppy chow and some other hard pellet type food made for puppies.
Total German Shepherd
:
If your
German Shepherd puppy
is already eating hard foods well and not having any problems with them then I would suggest that you keep the GSD puppy on the hard foods - like puppy chow, or any hard puppy kibble for instance.
And if you're talking about the soft canned foods I wouldn't recommend them either. The hard foods are so much better for their teeth and digestive system.