German Shepherd Ear edges looking sickly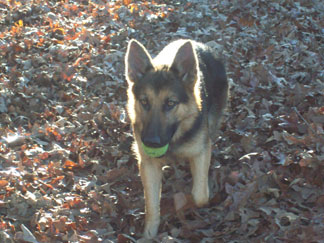 I have a two-year-old neutered male GSD who has so far been very healthy. (aside from his all-day scratching and gnawing at himself.)
Just recently, I noticed the edges or rims of his ears are looking frayed and like the hair is slowly disintegrating from those edges. We have no other animals and have a large fenced-in yard.
Has anyone every heard of or seen this? Just around the time I noticed it, I decided to change his food to a high-quality food - now feeding Evo. Still in the process of the gradual switch. I'm hoping it'll help with the itching. And now I'm noticing the ears.
Could that have been from poor quality food? Was feeding Pedigree......I know, not the best food choice.
Join in and write your own page! It's easy to do. How? Simply click here to return to GSD Questions Form.
Sign up for promotions, news, discounts, and the chance to win prizes for you and your German Shepherd