Rules for GSDs off lead?
by Jacqui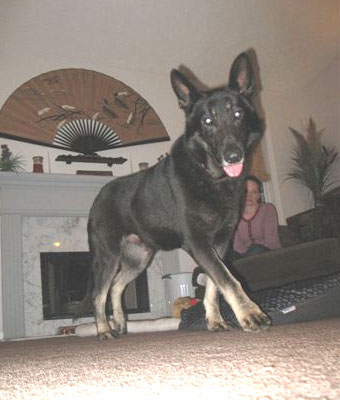 Hi, me and my partner have a german shepherd bitch of 4 months old. From the age of 3 months we have let her of the lead when we take her for walks. (we were informed the younger the better) These walks are not strenuous and last about 15-20 min (this is going by the 5 min for every month rule)
Today, whilst walking in the park, we came across a woman with two young german shepherd pups about 6 months old. The woman proceeded to yell at us above the barking of her dogs that she has been breeding gsd for 30 years and has NEVER let hers of the lead until they were over a year old as to prevent hip damage.
she was very rude and adamant we should keep our pup on the lead for walks. Could you please advise?