My German Shepherd puppy is biting..?
by tina
(las vegas)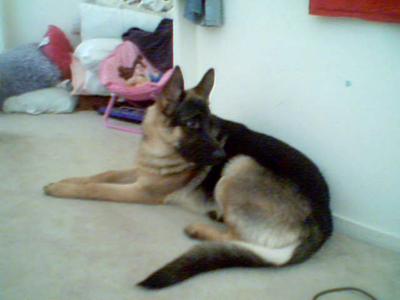 i have a 11 month old GSD he is good a listen good but he is always biting, not like aggressive but the first thing he does is go for the nibble.
He does stop when told but its constant. he will even nibble with his little front teeth on my arm.
i just dont know how to control it. i play pull with him all the time and he gets out daily.
Total German Shepherd
:
I suggest that you get your puppy into a
dog training
program asap. Puppy classes are exceptional places to have socialization experiences as well as a great place for the dog owners to be trained.
If you find that you can not go to an actual dog training class or have a trainer come to you then you need to train the dog yourself. Below I'll list one exceptional
dog training
course that you might want to check into. Either way, dog training is what you and your puppy needs right now.