German Shepherd/Lab mix and standing ears
by Shelley
(Harrisburg, Pa)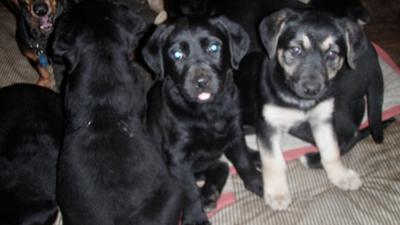 I am looking at adopting a lab/german shepherd mix that is 8 weeks old. The mother is a purebreed yellow lab and the father is a purebreed german shepherd from working lines.

Attached is the pictures of the pup. (the one on the far right that looks like a shepherd)

My questions is: How often do shepherd mixes ears stand up? I would be interested in the dos ears standing and as of now they look more like lab ears, so do you think it's possible for them to stand later?

Thanks!!