White stripe on his chest - GSD puppy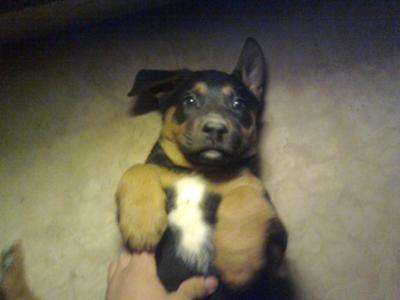 spike
my purebred gsd has a white stripe on his chest i want to know if it fades when he grows up or is it a problem? and by the way he is 2 moths old
Total German Shepherd
:
This is not entirely unusual since the white color has been in the German Shepherd breeds since the very beginning. So it is not a problem - but it probably will not fade.
Remember, hair color is not the most important issue to worry about in a German Shepherd. Things like temperament, health and many other things are so much more important than hair color so I wouldn't worry about it.
As a matter of fact it is very handsome on your GSD puppy and makes him unique. So don't worry about the coat color - it changes as the puppy matures anyway - but focus more on the puppys health, training and temperament.
Good luck with your German Shepherd puppy.