White German Shepherd shedding question
by karen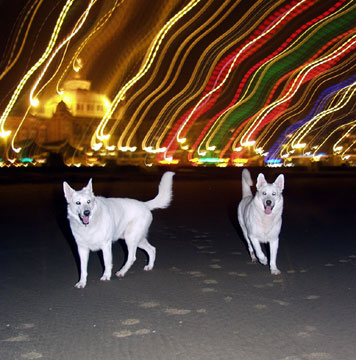 My white German Sheppard has a problem with excessive shedding. When she gets excited, upset and sometimes just sheds.
I know that shedding is normal but sometimes I have to sweet up the hair 3-4 times day! She is a inside dog and I really don't want to have to make her an outside one.
Any suggestions?
Join in and write your own page! It's easy to do. How? Simply click here to return to GSD Questions Form.
Sign up for promotions, news, discounts, and the chance to win prizes for you and your German Shepherd