My German Shepherd is drinking water aggresively
by Megan
(Wahiawa, HI)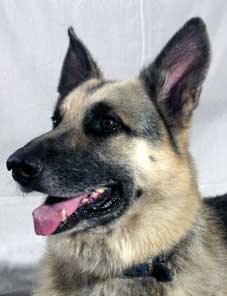 My GSD drinks his water so aggressively. It's almost as if he is trying to "eat" the water.
He doesn't really even "lap" it up with his tongue, he literally "chomps" at it, thus soaking his entire face and neck, as well as the floor around him.
He gets plenty of water throughout the day, and constantly has it available. So, I don't believe lack of water is at all a problem.
Why does he do this, and are there any suggestions on how to "train" him to drink more appropriately, or is that even possible?
Thanks for your time,
Meg