checking German Shepherd pedigree
by Keycha
(Illinois)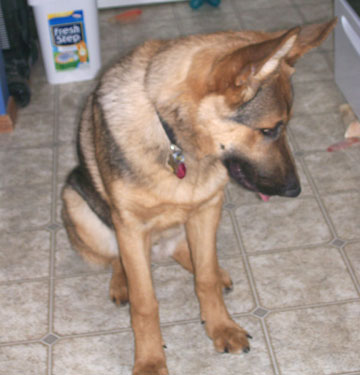 I am interested in purchasing an imported pup and have found one that I like the look of.
How is the best way to check that the dog is correct. The information is honest.
Should I ask for exact information on the pink sheet? Contact the kennel in Germany to be sure? I cannot find much on the seller.
I need to be sure the dog will be good with children. I do not want to just take the word of the seller.
Total German Shepherd
:
Yes. Definitely do all of that at a minimum. Your questions are well founded and if you don't get the answers you are looking for - one's that make you feel comfortable and secure in your purchase - then I would definitely check elsewhere.
There are many breeders out there who are reputable and on the up and up but there are many more who are not and should make your "scam meter" go off.
I would definitely check into the kennel clubs in the area for references to see if you can get more info on the breeder you are curious about and if you can't I'm sure you can find reputable ones out there.
Just be careful in your decision and if you feel uncomfortable just back out of the deal - and there are loads of German Shepherds in this country up for adoption, rescue or sale you can always check into. Good luck!