13 months old German Shepherd female - never been in heat
by Lisa
(Ontario)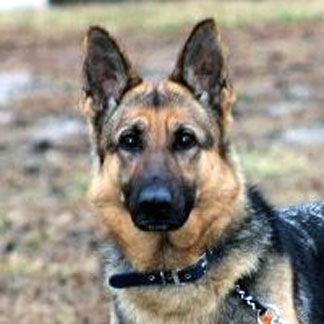 I have a 13 month old female GSD and she has never gone into heat yet. We would love to breed her, she is such a smart and beautiful girl. Should we be concerned?
Total German Shepherd
:
Well, this isn't the first time I've heard of this and I wouldn't freak out or anything yet but it is relatively uncommon if she really hasn't been in heat yet at this age - are you sure you didn't miss it before?
I would definitely suggest taking your female German Shepherd puppy to the vet for a complete checkup. He can definitely offer you more info on what is going on with her as she is developing.
Maybe she is just a late bloomer - who knows - but I would feel better, if she were my GSD puppy, by having all the medical questions checked out first to make sure that there are no underlying health problems causing your baby not to come into heat yet.
Good luck - and here's a little more info to read about this issue while you wait so you'll know more about the whole heat issue for in the future:
Is my female German Shepherd in heat?