where to walk a 12 week GSD puppy?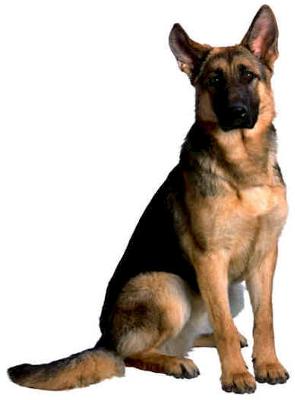 Where can I take my GSD 12 week puppy for a walk?? The vet and breeder said no walks until last shot; but all the books said that they need to get used to other dogs, people etc. . . as soon as possible.
How do I do that? Is there anywhere that I can take her for a walk aside the backyard???
Thanks for your help!
Total German Shepherd
:
One good place to go are pet stores like Petsmart or Petco or any businesses that accept pets. Even a non scheduled visit to the vets office is a good place to go so long as you can make sure that you don't allow your puppy to get around other sick or dog aggressive dogs.
Do you have friends or family members that like dogs? Or that have dogs or pets that are friendly to other dogs? That's a good place to start too. Or maybe even local dog training facilities or groomers - again, assuming you don't let your GSD puppy around others dogs that are sick or dog aggressive.
And if you take your puppy for rides with you - on errands, to the bank, through drive thrus and other places like that, it's a good way to get your puppy accustomed to new things just starting out. And here's some more info on
GSD Socialization
. Good luck with your new German shepherd puppy.