First time owner of a german shepherd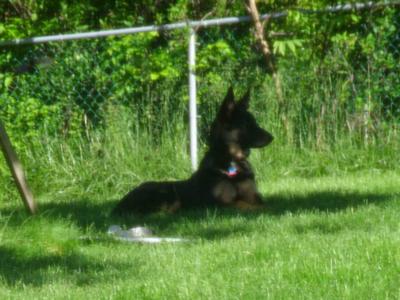 My wife and I found a german shepherd we named him Jerry. he is black and tan with x-small sadle very handsome dog.

my question is when he does something bad and we get on to him sometimes he will pee, and put his tail between his legs and wimper down, and I wonder if he has been abused what do you think?