Distance to walk a 4 month old German Shepherd puppy?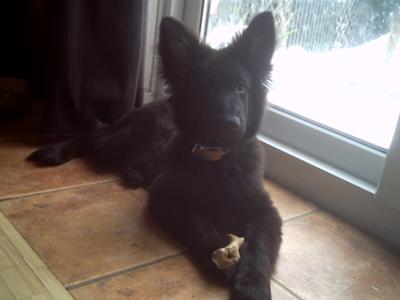 my GSD max, at 4 months
hi, i walk my puppy twice a day, once in the morning then late in the evening, each trip is about a mile an half , so three miles per day.
is that long enough walk? thank you for taking the time to read this.
Join in and write your own page! It's easy to do. How? Simply click here to return to GSD Questions Form.
Sign up for promotions, news, discounts, and the chance to win prizes for you and your German Shepherd