German Shepherd Shedding in February? Good? or Bad?
by Christina
(Spfd, MO USA)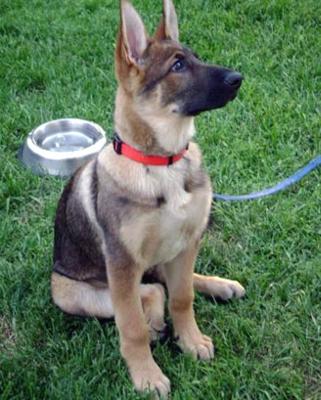 I live in Missouri and we have a 10 month old German Shepherd, inside the house. She has lost a ton of hair the past month and I'm not sure if it's normal or not.
There is not any bald spots or bare spots, she's just looks much smaller and has very little hair.
I'm just checking in different places to see if it's normal for her breed or not, or it's because she's an outside dog and spend the majority of her time inside as we don't have a fence currently.
She seriously has lost so much hair. Her back legs where the extremely white fluffy hair was is smooth and sleek now not fuzzy at ALLL!
Please let me know if you think this is normal.
Thanks, Christina from MO