Boarding Kennels whilst on holiday - how long is too long for my German Shepherd?
by Anna
(Australia)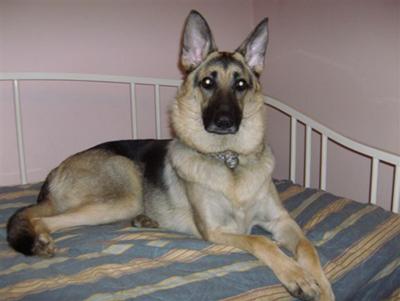 My 8 year old German Shepherd spends time in a boarding kennel while we are overseas. Next year we will be boarding him for 35 days. His longest stay to date in a local boarding kennel is 20 days.
I'm concerned he will stress too much. Is 35 days too long for boarding out?
Total German Shepherd
: I applaud you in thinking so much of your German Shepherds welfare.
If your dog has been kenneled several times in the past and has had no problems previously then I think he should be fine.
Maybe you could pack up some old shirts or something with your scent on it for the kennel keepers to go your dog throughout his visit - maybe one a week or something. Plus maybe get him a few extra kongs or something to keep him busy while you're gone.
If he's in a good kennel, one where they really give him a lot of attention, exercise, etc., then the trip may be harder on you than on him. :~)