What kind of German Shepherd is she?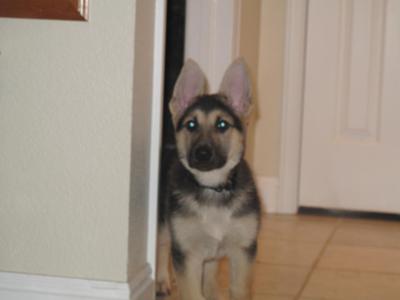 I just purchased a German Shepherd from a Pet Store. I would like to find out what kind of shepherd is she from the color and markings. Could I send you a picture?
Total German Shepherd
:
From the picture, she looks like a
black and tan German Shepherd
puppy to me.
Can't see her back but I'd guess from her current coloration and markings that she'll either be a blanket back or a saddle back when she's fully mature - around 2 to 3 years old - keep in mind that she'll lighten up as she ages too, probably.
She is a very cute GSD puppy. Good luck with her and keep the pictures coming.
Join in and write your own page! It's easy to do. How? Simply click here to return to GSD Questions Form.
Sign up for promotions, news, discounts, and the chance to win prizes for you and your German Shepherd