Colour of GSD Puppies?
by Kevin Clarke
(Co Monaghan, Ireland)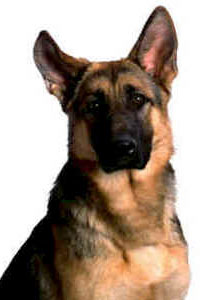 What would be the colour of puppies if the mother is a white GSD and the father is regular black and tan.
Many thanks Kevin (Ireland)
Total German Shepherd
:
If the black and tan father has no white ancestors and does not carry the white factor himself, which is a recessive gene for the white color, then the German Shepherd puppies will more than likely
NOT
be white, but instead black and tan.
In fact, the chances of having a solid white GSD puppy from this kind of mating - assuming that the black and tan GSD has no solid white relatives - would basically be 0.
Both parents must carry the gene for white to have a solid white puppy.