Overly possessive and protective German Shepherd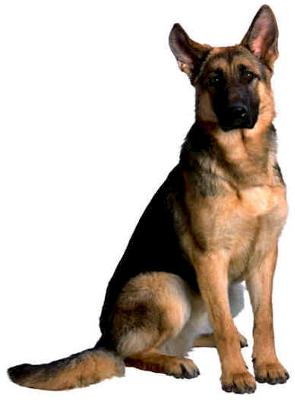 My female dog has been with me since age 5 weeks. She has always been leery of visitors and strangers.
As she aged (3years), she has become extremely protective of me and her property. When I am alone with her, she is fine. She obeys commands and is very gentle.
How do I socialize her when she will go after anyone who comes near? She loves dogs.
I must kennel her if I have family staying in the house. At the kennel, they say she is very sweet.
My husband past away recently. She was his faithful companion as well as mine.
Total German Shepherd:
I would definitely encourage you to get her into training as soon as possible - and you too so you'll know how to respond based on whatever she is doing.
She is probably having some issues with your husbands passing and maybe just over compensating on being too protective of you yet you said that she's "always been leery of visitors and strangers" too and that tells me that she has not had adequate socialization as she grew up so to me training is needed.
Having her at the kennel where you said "they say she is very sweet" is a good sign but definitely check into a training class or classes - it'll be the best time and money you ever spent and will help her socially as well as help the two of you bond even further.
Check out this video for one womans experience with training her German Shepherds - and she has four of them. Just click on the banner below - even though it says potty training - ignore that for now.