GSD DNA Test
by Nathalie
(Rincon, GA, USA)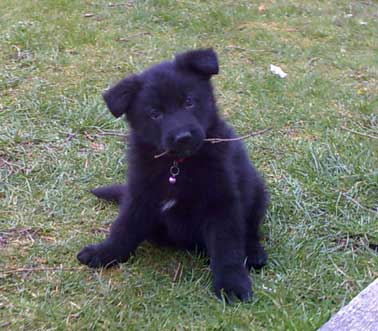 I have an eight month old German Shepherd puppy that we purchased while in Germany. About 4 months after we got him we received, DNA sample paperwork (in German) but unfortunately we did not have enough time before our move to take him to get it done.
My question is, is there any way I can get this done in the states, especially since he will not be an AKC but instead the European version. If so, where do I start? Remember the instructions for the DNA sample are in German.
Thanks so much!
Nathalie
Total German Shepherd
:
That's a shame that you didn't have the time to do it while still in Germany. But here's what I would suggest you do - first I would contact someone at the GSDCA.org website (in your area) and tell them your problem.
Since they deal specifically with German Shepherds I'm sure they could tell you exactly what to do in this particular situation. And I'm sure they have several people who speak and read German too on staff so that shouldn't be an issue for them as an organization.
Secondly, if contacting the people above just doesn't work out for some reason I would contact the local German Shepherd Dog Club in your area and ask for help too. Or at least keep contacting GSD breed clubs until you find the help you need.
Good luck.