My German Shepherd is not eating
by patel
(montgomery, al)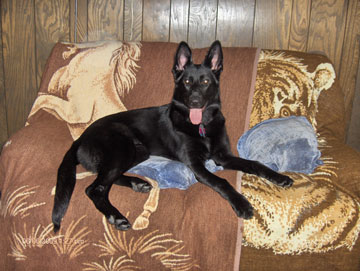 My 7 month old has stopped eating since past 3 day, he will not eat his dog food at all, we gave him scrambled egg once which he ate, but it has been 3 days he hasn't had any food at all, we r really worried about that
Total German Shepherd
:
It's not uncommon for dogs to sometimes go off their food for a few meals and in most cases it's nothing to worry about. I mean, if you feel ill, do you want to stuff some food in your belly? Probably not I'll bet. And the same thing is true in your pets.
However this seems to possibly be something different I'll bet. Please, please, please take your puppy to the vet to have it checked out. It may not be anything exceptionally bad but better safe than sorry - if you ask me.
Plus you'll know what the problem is and what the treatment needs to be - and you won't be wondering. "What should I do?" Good luck.