My German Shepherd puppy is bothering the older smaller dogs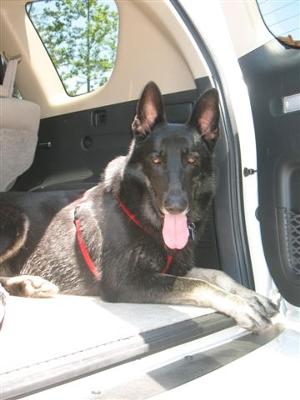 My GSD Josiah is 9 months. He is the youngest, but biggest in the household. The three older smaller dogs were in the household first being two Chihuahuas and one Doxie.
The two Chihuahuas are the ones who will fight back when Josiah nips at them, the older doxie (13yrs) will yelp and play dead.
I adopted Josiah from the breeder at 10 weeks and he has been a wonderful dog. Very intelligent, picks commands up quick and does not have a chewing problem. But the one problem that drives me up the wall is the bickering between the three small dogs and Josiah.
What is he trying to relay to the others and what can i do to stop it? thank you - Rhonda
Join in and write your own page! It's easy to do. How? Simply click here to return to GSD Questions Form.
Sign up for promotions, news, discounts, and the chance to win prizes for you and your German Shepherd