CLEANING OUT MY GSDS EARS
by Patti
(Riverside, CA)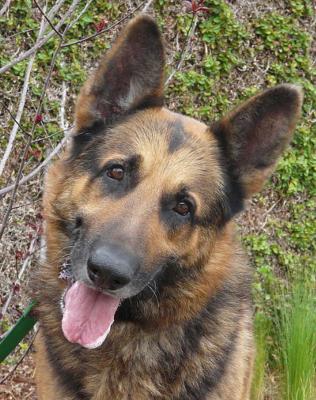 That's my boy!





My four year old male Baldwin, seems to get a lot of ear infections. Vet sent me home with panasol, ear cleaner, and assumed I would know how to clean them. I don't.

He was already so upset with them touching his sensitive ears that I just wanted to get him out of there. At 98 pounds he can be a handful

How far down should you go? I know you should not go in that far. Is it just the upper part of the ear? I also bought some cleaning wipes.
A video sure would be helpful!

He will turn his head the opposite way so I cannot put drops in, so far I have been successful by feeding a small treat at the same time the drops go in.