Very confused regarding my white german shepherd.
by Ron
(Oklahoma)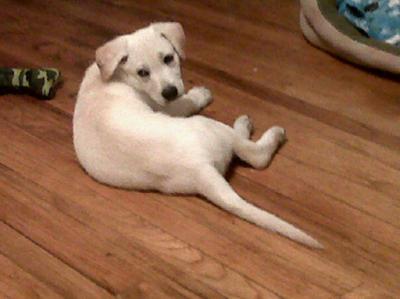 Hi i own a 9 week old white german shepherd puppy. I got him from a couple that had the male and the female (I saw both) they looked 100% pure shepherds.
I'm confused because whoever see's him asks me if he's a Labrador when i took him to the vet she as well asked if he's a Labrador.
I will upload a recent photo of him please let me know what you think of him. Shepherd or Lab?!