My 7 month old German Shepherd siblings are so strong and wont stop pulling
by nicky corden
(austrlia ( karratha))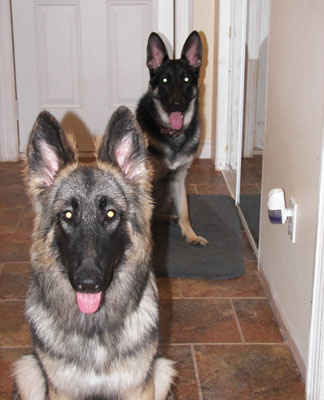 hi, please do you have any tips on how to stop my two pups from pulling me when on their harnesses and collars.
they are so strong now i am having difficulties walking them. also why are they jumping all over each other at the beginning of their walk almost escalating to a full blown fight.. how can i to start a walk without this occuring.
i just had them de -sexed last week. i dont want to be too rough with the pups to get my message across.
thanks
Nicky