Degenerative Myelopathy Question
by Bill
(Anchorage, AK)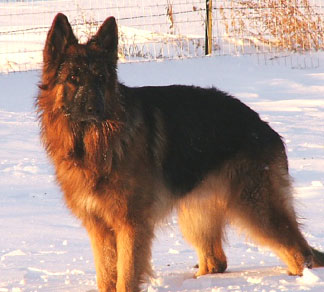 Degenerative Myelopathy Question


My 11 year old german shepard male most likely has this condition due to elimination of other conditions and the symptoms he shows.
I am giving him vitamins E and B complex through advice from his vet. She also recommends lots of exorcise.
He occasionally drags his right rear toes creating bleeding. Is there anyone that makes a guard to protect his toes so I can safely exercise him?
Bill, Anchorage, AK

Total German Shepherd
: I would definitely suggest that you consider getting your GSD some
Dog Boots.
Maybe these are not the most masculine looking things on the planet, but if they keep your dogs paws from getting beat up then they're definitely worth it.
Here is just one such option here you might want to check into (they do come in big dog sizes too - just click on the dog picture below to read more about them):
Good luck!