can a pure bred gsd have white paws & chest
by wendy
(canada)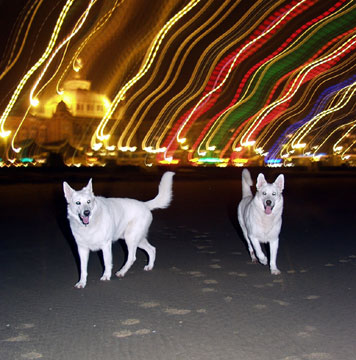 A friend recently bought 2 "pure bred" gsds. The male has white paws & a white chest with tan legs & a black blanket. The coloring looks more like a Bermese Mountain dog. The female is a dark sable, which I know will change as she matures.


They are siblings, so I am curious, as i thought the white color was recessive & would only show if the whole dog was white (like my guy). So is this possible? or did he get taken in by a BYB?
Total German Shepherd
:
Yes, it is possible for a "colored" German shepherd to have white on it's body. It is not really common but it is possible and I have seen it before in purebred German Shepherds a few times.
Join in and write your own page! It's easy to do. How? Simply click here to return to GSD Questions Form.
Sign up for promotions, news, discounts, and the chance to win prizes for you and your German Shepherd