Total German Shepherd Blog
We offer the best German Shepherd information possible online.
Feel free to share your passion for our beloved German Shepherd's with us. Here we meet, share, and support our love of all things GSD.
Explore our site for more German Shepherd Dog articles, photos, news, historical information, gifts and products, puppy tidbits, training and health issues and many other types of GSD resources.
Please feel free to contact us about anything German Shepherd. This blog page will keep you up on the most recent updates, new articles and special announcements for our site.
Would You Like To Be A Part Of Total German Shepherd? It's easy to do - simply tell your favorite GSD story by clicking here or you can share a Rainbow Bridge Memorial , a story all about your rescued German Shepherd, a favorite German Shepherd puppy story or even your favorite German Shepherd Dog video!
Then here's what'll happen next - your German Shepherd story, video or memorial tribute will become a permanent part of this site, Total-German-Shepherd.com, for others to read or watch for years to come!
German Shepherd Dog of the Month - GSD of the Month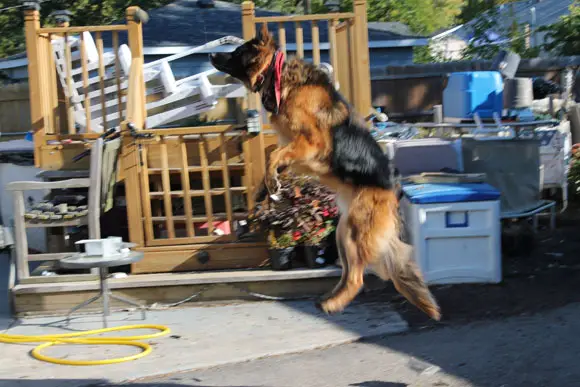 Welcome to Our German Shepherd Dog of the Month Page - featuring a wonderful picture of our favorite dog breed, the German Shepherd, chosen by a guest judge from this months entries.
Continue reading "German Shepherd Dog of the Month - GSD of the Month"