Tips for Choosing a German Shepherd Puppy
If you're thinking about choosing a German Shepherd puppy, you're probably wondering exactly what to look for in the first place.
Below I'll list a few tips to help you choose your own GSD puppy by considering the following things, in no particular order:
1) Carefully look at the puppy's parents, all the littermates and any other relatives onsite - It's really important to make sure that both parents are friendly, healthy and active.
One important thing to keep in mind, many nursing bitches can be a little "down" and maybe even undernourished when feeding a large litter of puppies, however she should still be friendly and curious about you.
Another important tip: make sure both parents have been OFA certified.
---
2) Look for a happy and healthy puppy - If the puppy and it's littermates looks thin or sickly, please, don't choose one of these pups.
Chances are very high that you may regret bringing home a sickly puppy later.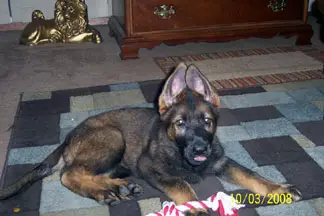 Overall, young German shepherd puppies should be playful, clean and odor-free, full bodied (but not too chunky) and have bright clear eyes, a clean nose, clean anus and a full hair coat (no mats or bald patches).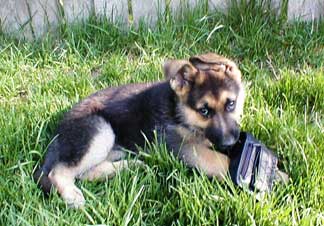 3) Never, ever bring home a puppy that is too young (unless it is an orphan and has to be brought home due to an emergency situation).
All puppies of any kind need their mothers very early on. They need them to nurse and they also need them as teachers to model behaviors for the puppy that they will need to know later on in life.
It is also important to make sure that the puppies have gotten all their first vaccinations and wormings.
Overall, the best time to get a German Shepherd puppy is basically sometime between eight to twelve weeks of age. If you find a GSD puppy that you want and is older than twelve to fourteen weeks just make sure that it has been received a lot of socialization with people and other "critters".
4) Check out the puppies surroundings - the kennel area should be clean, plenty of clean water should be available.
The overall setup of the kennel area should be that of a well kept area for all the dogs and puppies. Never buy a puppy from a breeder that keeps their animals in dirty, filthy or nasty conditions.

5) Use your best judgment
- Whenever you are choosing a German shepherd puppy use your instincts and your best judgment. If you sincerely feel as if something is not right with the breeder, the breeders objective in selling the puppies, the surroundings or the puppy itself, step back.

Give yourself time to really think about the entire situation. You never want to get a puppy of any kind on impulse!
When you bring that new GSD puppy home, you want to be confident in the fact that the entire process of choosing a German Shepherd Puppy has been as stress free as possible and that you have just made the best choice for both you and your new GSD puppy because this is a new relationship that can last, easily, eight years or more.


Return from Choosing a German Shepherd Puppy to GSD videos


I put contact lenses in my dog's eyes. They had little pictures of cats on them. Then I took one out and he ran around in circles." - Steven Wright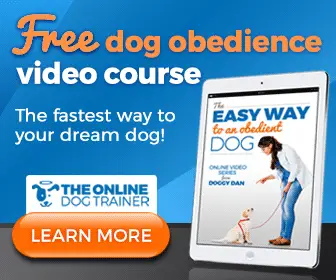 Sign up for promotions, news, discounts, and the chance to win prizes for you and your German Shepherd