German Shepherd Dog of the Month

Welcome to Our German Shepherd Dog of the Month Page!
Here is where we post the most recent information about the dogs or puppies that have been chosen as our monthly winners. And if you want to see past winners, please visit the archive links at the bottom of this page. There you can see all the archives are easily divided into yearly winners.
There were a lot of really great entries of both German Shepherd dogs and puppies - I'm really glad the judging wasn't up to me again because I think they're all great shots. And it is so nice to see the variation in scenes submitted, the various colors of the German Shepherd dogs and puppies submitted and also to read all the great stories sent in by all our readers.
So, without further adieu ....
---
Here Is Our GSD of the Month - November 2014!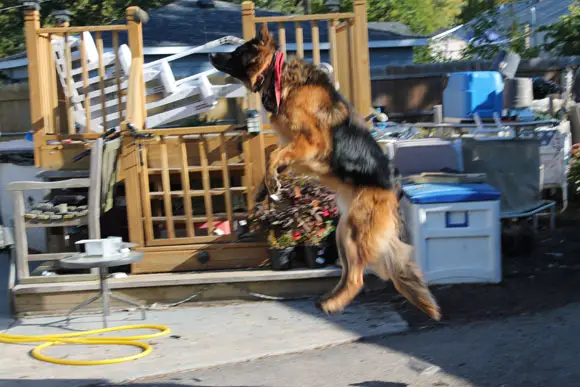 Meet German Shepherd Ruckus. Congratulations on becoming our November 2014 German Shepherd Dog of the Month winner! Way to go!
There were so many great entries submitted again this month that it was really tough for our Guest Judge, a German Shepherd owner herself of well over 28 years, to make a choice... but I locked her up until she made a decision anyway - and here are her other choices for this months German Shepherd Dog of the Month contest winners too - have fun browsing through all the wonderful German Shepherd pictures here! :)Thanks so much to everyone who took the time and submitted photos of their beautiful German Shepherd Dogs and puppies. Again, we had many more entries than in the previous months so judging again took a little longer than we expected but thanks to all of you for being so patient.
---
And here are this months runners up ...
Runners - up
"German Shepherd Axel in Action"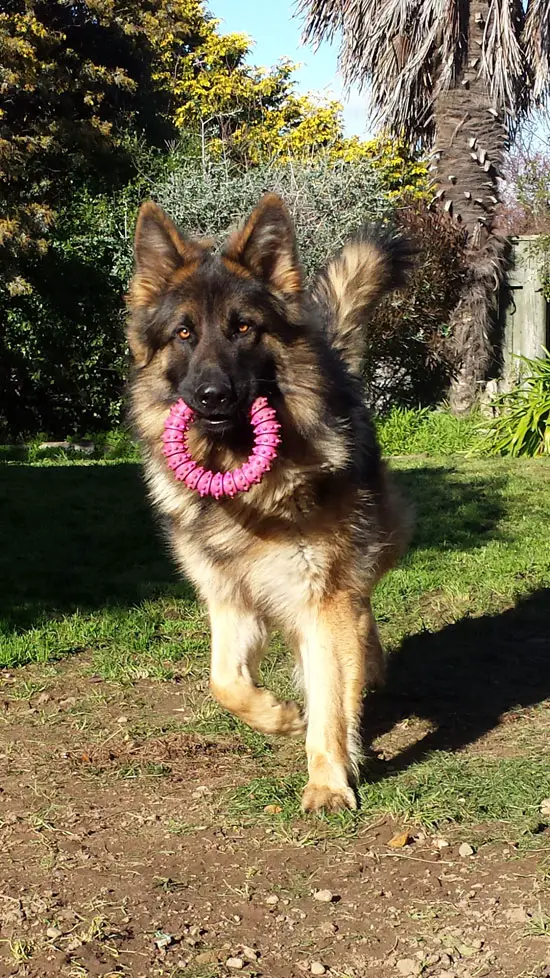 "German Shepherd Blair in Action"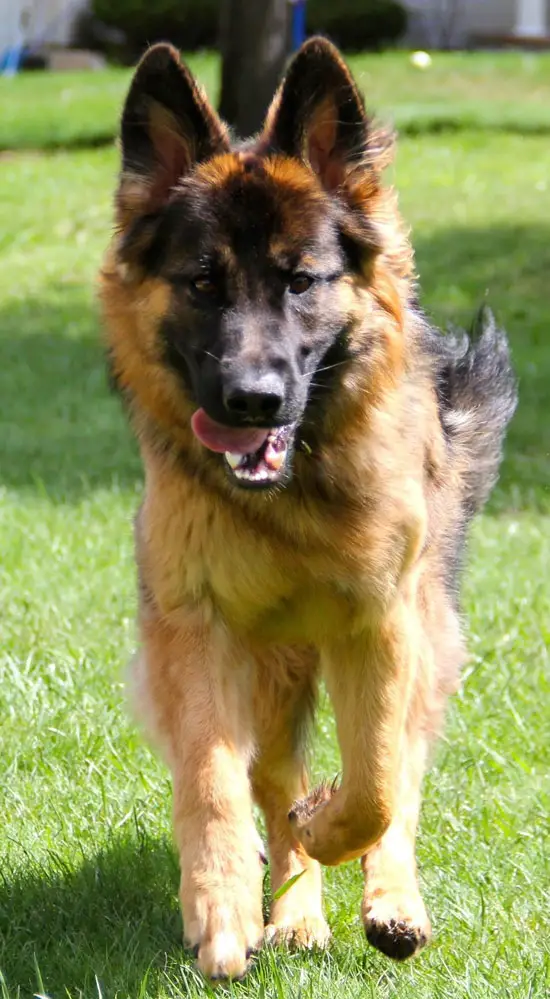 Now, all you German Shepherd owners out there, people really seem to love this contest already and want to see even more German Shepherd pictures! So, how about sending in your best and favorite German Shepherd pics to me to enter into next months contest?

Here are the rules to enter. To enter your GSD, simply submit both information and pictures of your pooch to me here. Send me your favorite pictures of your German Shepherd and tell me a little about him or her...(or a whole lot if you'd like!)

Your GSD could be chosen as the latest and greatest German Shepherd of the Month to be featured on the home page as well on the GSD of the Month page. Not only do you win our GSD of the Month contest, but you get bragging rights too! What a deal!
Visit Our GSD of the Month Archive 

Return from German Shepherd Dog of the Month to more GSD pictures 


"A professor must have a theory as a dog must have fleas." - H L Mencken, Quoted by Geoffrey H Hartman Easy Pieces Columbia University
Sign up for promotions, news, discounts, and the chance to win prizes for you and your German Shepherd