The Neater Feeder Review
The Neater Feeder is my favorite dog feeder of all time! And I don't say that lightly. Let me tell you why I love it so much. I just rescued a 4 month old German Shepherd puppy a few months back and he is a rascal.
Check out this neater feeder for dogs video review


He can be wild, and he's always clumsy, messy and just an all-round booger. And he was making a mess all over - but especially in the area where his food dishes were. You may wonder why he was so messy but if you'd ever seen him sliding in for a drink or a snack like a pro baseball player rounding 3rd on his way to home plate you'd understand exactly what I was talking about.
And that's exactly why I started looking for some kind of enclosed dog feeder - to cut down on all the food and water all over my floors before major damage was done. And then I came across a video online for it. Needless to say I was really impressed.
There were several things I liked about it instantly:
it is okay if it gets bumped
it is made of a sturdy plastic
spilled water or food stays inside the feeder and drains into the bottom section
it can easily be taken apart to clean
it comes with 2 large food bowls
it is elevated to make eating or drinking even easier
you can buy leg extensions to make it even taller if you need to
So I went to a local seed and feed store and got one myself for Rodie (my German Shepherd puppy) right away. I loved it instantly, Rodie took to it right away and the messes, well his food and water related messes anyway, have all but vanished. Hallelluah!
So if you have a messy eater or drinker, or if you need an elevated dog feeder, then I highly recommend the Neater Feeder. It is a well made product and a great addition to any dog owners home (they make them for cats too!). Just check out the video above if you'd like to learn more about the Neater Feeder.
Return from Neater Feeder to Feeding German Shepherds


"Dogs have more love than integrity. They've been true to us, yes, but they haven't been true to themselves." -- Clarence Day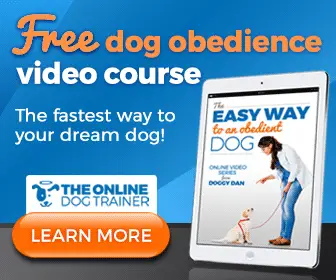 Sign up for promotions, news, discounts, and the chance to win prizes for you and your German Shepherd