Panasonic Pet Cam
Network Camera (BLC1A)
The Panasonic Pet Cam makes it easy to see what is happening there, when you can't be there in person. The best part, this network camera allows you to always feel close to your animals, whether at work, traveling or on vacation.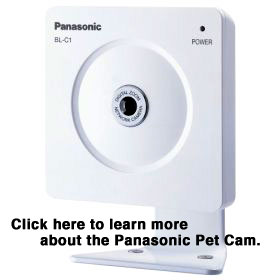 Want to order your own? Simply click the photo above.
Did the dog walker show up on time? Is your German Shepherd sleeping on the furniture? Is the cat scratching up your new leather sofa? You can find out what is happening for yourself instantly with this webcam.
Without being too "techy" I will tell you that this network camera, the Panasonic Pet Cam, can be easily viewed and controlled from a standard Web browser, video display, or even a compatible cell phone or PDA if you have one and no PC is required on location.
Each of these cameras comes with its own free web address, which allows you to track the camera automatically. All you need to watch is a regular web browser - all of the other required software, including control software (TCP/UDP) and e-mail software (SMTP), are already installed inside the camera.
This network camera is easy to install and use and can be set to record or notify you by email whenever someone enters the room as well. Want to read a few references about this network camera from actual customers? Read on......
Impressive for the price. I am currently using it as a remote baby monitor. It was cheaper than the video monitors they sell for babies, and it's more versatile..... M. Flocco
Camera images are clean, and low light images are very good. That surprised me giving the price. It's totally configurable by web browser, and I've adjusted settings and viewed images via explorer 7 and fire fox. - K. De Silva
This has been a wonderful product. We just got a 1 month old Golden Retriever puppy, and it's been a complete blast to be able to login from the office or my cell phone to see what the little guy is up to. My friends and co-workers keep stopping by to get a look. It was extremely easy to set up, only took a few minutes and I had the camera up and running. Much easier then I expected for a fairly new technology. The motion detection and zoom make it a complete winner, and all for under $100. - Goldens-rule




Return from Panasonic Pet Cam to Fine GSD Collectibles


The dog is man's best friend. He has a tail on one end. Up in front he has teeth. And four legs underneath." - Ogden Nash 'An Introduction to Dogs'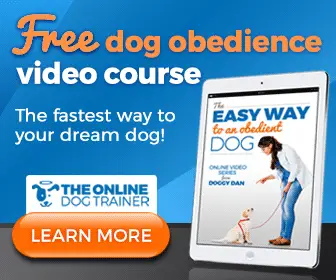 Sign up for promotions, news, discounts, and the chance to win prizes for you and your German Shepherd