Bella von Royal
by John
(Fl)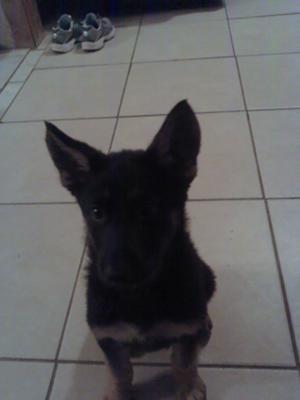 What do you like most about your German Shepherd?


The best thing i love about Bella is her willingness to please everyone no matter the circumstance.And mostly her sweet kisses ).
What is your favorite activity with your own GSD?
I love to play ball and frisby with this pup she just has so much energy and loves to play
What is your dogs name and age?
Bella von Royal 8 weeks
What is happening in the picture you have used here?
Bella her ears just up at 8 weeks waiting for her breakfast.