Chrome our 7 month old German Shepherd
by Lester & Mary Yohe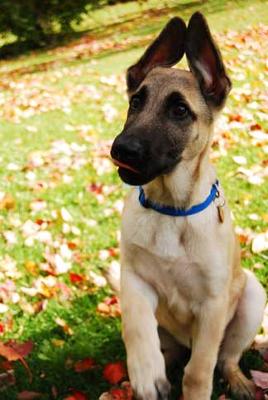 Chrome our 7 month old German Shepherd
This is Chrome our 7 month old Shepherd. He is a great addition to our family and is following the lead of our 11 year old German Shepherd Taja.
His name came from our love of riding our Harley which was almost his name until my wife Mary decided that Harley was too common of a name for dogs.
Please consider Chrome for your pick of the month. We love your site and visit often.
Thank you Lester & Mary Yohe
Join in and write your own page! It's easy to do. How? Simply click here to return to GSD pup story.
Sign up for promotions, news, discounts, and the chance to win prizes for you and your German Shepherd