Dodge the German Shepherd search & rescue video
by Lois Rukamp
(Denmark, WI)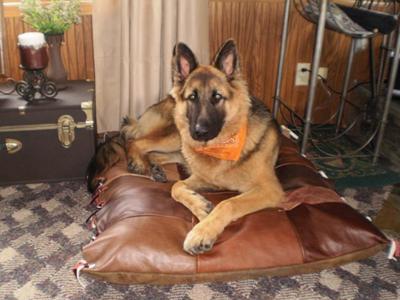 Dodge 12 months old German Shepherd
Search & rescue German Shepherd, Dodge
Dodge is 13 Months old. I keep his mind stimulated by playing search and rescue with him. In the past I hide in woods, tall grass and closets.
He is so good at it I thought I would try something more challenging and hide in a plastic bin. Watch him find me in the video.
Total German Shepherd
:
Cute video. I enjoyed watching it myself very much. Looks like something to practice with our own German Shepherds, huh?