Dog tennis balls - Tennis ball
launcher for dogs
I remember getting my first dog years ago - turns out dog tennis balls were his favorite toy of all. I wanted to be the best German Shepherd Dog owner of all time. I also wanted my dog to be the happiest GSD on earth.
These two desires prompted me to spend a small fortune on dog squeaky toys, plastic bones or whichever dog product caught my fancy at the time.
With my pocket book thinner and unused dog toys cluttering the house, I came to realize that the best dog toy ever is often nothing more than a simple tennis ball - and it doesn't even have to be a new one.
These very remarkable toys allow dog owners and puppies to bond as well as provide the dogs with much needed exercise. There is nothing better than taking your canine companion to a park or a beach or even your own backyard and play a game of "catch". You don't even need to be an American League pitcher, just a simple toss will do and you're ready to start.
Most German Shepherds will wait impatiently at your feet for you to throw that beloved ball. They run after it, grab it in their mouths, and trot back to you. This is also where a dogs playfulness will manifest itself.
Sometimes the ball will be dropped at your feet or placed into your hand so that you can repeat a throw. Sometimes, Fido will want to play tug-of-war with you before he allows you to toss it once again. German Shepherds will often even tell you they want to play by bringing you the ball. I don't ever remember any of my dogs bringing me a stuffed squeaky toy.
In fact, once the squeaker was removed, the toy was often abandoned. There are a few drawbacks to giving your dog a tennis ball though. Perhaps the biggest drawback is the condition the ball is brought back to you in. After a few retrievals, it takes on a definite slimy feel and can really deliver in the "ick factor".
The other real problem is that dogs can't or won't distinguish between their own dog tennis ball and the ones you want to use on the tennis court. My suggestion is that you keep your balls in the can and high enough up so that your dog can't get to them.
My advice? Save yourself some money, give your German Shepherd and yourself some exercise and get the best dog toy ever - buy a can, or better yet, a bucket of tennis balls, and get out and play with your dog today.
And if you want to modernize your tennis game with your dog I have one more suggestion for you - a Hyper Dog Ball Launcher for dogs. It works sort of like a slingshot and you can easily launch a dog tennis ball up to 50 yards or more! Best of all, you don't have to pick up the slimy tennis balls with your hands - just use the launcher.

So, what next? Simple. Get a can of dog tennis balls and maybe even a tennis ball launcher and the get out there and play with your own dogs. You won't regret one minute of it and neither will your German Shepherd.
More Tennis Balls for Your Dogs
KONG Air Dog Squeakair Birthday Balls Dog Toy
Return from Dog Tennis Balls to Fun and Games


"How many legs does a dog have if you call the tail a leg? Four. Calling a tail a leg doesn't make it a leg." - Abraham Lincoln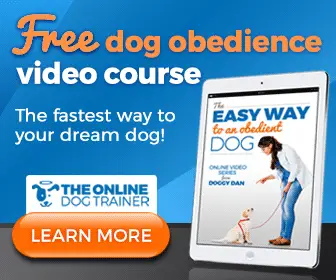 Sign up for promotions, news, discounts, and the chance to win prizes for you and your German Shepherd