German Shepherd Mancha's Family Reunion Video
by Tal Avitzur
(Santa Barbara, CA)
Enjoy Watching German Shepherd Mancha's Family Reunion
Mancha is a six-year-old, female German Shepard dog that has been visually impaired since she was a puppy. She was lovingly raised on a big ranch with a family that had three children and a poodle.
When Mancha's family moved from their ranch into an apartment, Mancha became very unhappy about being cooped up in a small space. It was a difficult decision to make, but the family decided to give Mancha to a shelter.
Mancha's new family reached out to her original family and arranged a play date. This is their reunion after not seeing each other for over a year.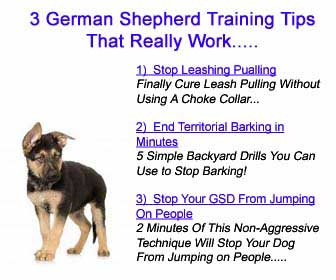 Total German Shepherd
:
This is such a heart warming video. It about makes me cry every time I watch it. Just watch and see what you think but grab a hankie first.