German Shepherd Myah, you were my best friend
by Brigitte
(Va)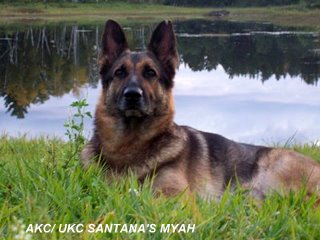 AKC SANTANA'S MYAH a1 OFA SAR
Myah you were my best friend.Titles were not important to you .
I WAS IMPORTANT TO YOU.
Myah you lived for me and whatever we did together, you did because of your love and devotion to me, you was special and once in a lifetime German Shepherd, you saved so many Humans lives many times.
Dear God thank you so much for giving Myah to me, she taught me so much she taught me how to live. This dog is what a German Shepherd should be.
RIP my beloved loyal friend
AKC SANTANA'S MYAH a1 OFA SAR
OCT.2003 - JULY 2010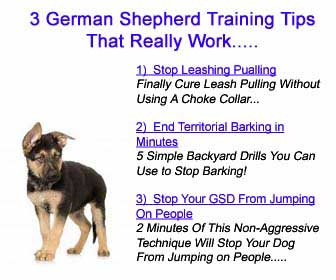 Total German Shepherd
:
Brigitte, Let me say right up front that I am so very sorry for your loss of your German Shepherd, Myah. It is so very hard to lose a friend and companion German Shepherd at any time but your memories will help you through it all
Your memories will stick with you forever and help through your grieving process. But thank you so much for sharing your story about your German Shepherd Dog, Myah, here with us all at Total German Shepherd. We all grieve along with you.