German Shepherd Puppy, Alexis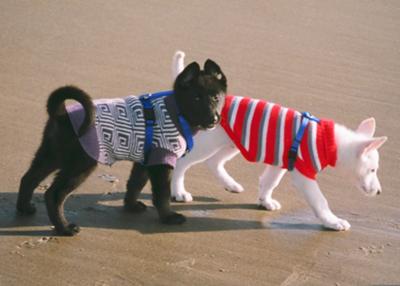 Alexis and brother Logan @ 8 weeks on Oregon Coast
MY Alexis came home @ 8 weeks a Beautiful Black little girl.
The first time she went to her water dish to drink, she took a sip, then turned around and sat in the water....she then looked over her shoulder at her butt sitting in the dish like....ohhh thats nice.
That's when I knew I had a water dog. She swims at the river or two pools in my yard about 340 days a year...this dog HAS to have water access to be happy!!!
Join in and write your own page! It's easy to do. How? Simply click here to return to GSD pup story.
Sign up for promotions, news, discounts, and the chance to win prizes for you and your German Shepherd