German Shepherd Puppy, Samantha
by Mel
(San Antonio, Tx)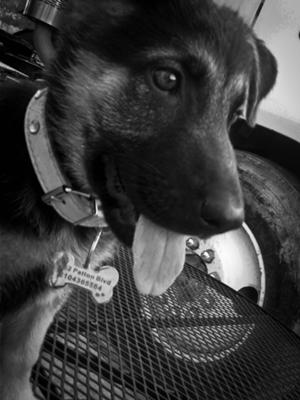 Me at 9 weeks.
My name is Samantha Sanchez and I'd like to tell you a little about myself. I am 4 months old and very spoiled! I love to be scratched on the chest and chewing on things I'm not supposed to be chewing on – like my mommy and daddy's shoes.
Very naughty I know, but I can't help myself! I have an older brother and his name is Underdog. I love to lick his face when he's sleeping, but of course he gets annoyed and walks away.
I love going on car rides with my family because we always go to Petco and leave with a new toy for my brother and I. I love running around the yard chasing leaves. I hate getting bathes. I love my mommy and daddy very much.